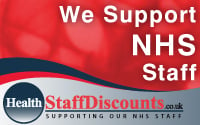 © 2022 Cwm Irfon Lodge
Welcome
We are proud to announce that our cottages are now completely carbon free. We have installed a Hydro Turbine and Wood Pellet heating so your stay with us will contribute to a small reduction in your impact on the environment.

Here, in our four individual cottages in the three acres of gardens and mixed woodlands of a Victorian Hunting Lodge you have the opportunity to immerse yourself in the peace & quiet of undisturbed nature. Our accommodation ranges from a cosy cottage for two to more spacious living for three, four, five or more. Combinations of cottages can be used for families or groups of up to fifteen who wish to spend time together in comfortable surroundings and nevertheless retain a high standard of comfort and privacy.
Each of our cottages are light and airy with south facing stone terraces and wonderful views down the Irfon Valley. Here you can sit and watch the Red Kites, Buzzards and Hawks patrolling the skies. The cottages are warm and well equipped and our prices include heating, lighting, bed linen and towels. There is a separate utility and laundry room with a tumble dryer and washing machines.
We can provide storage and cleaning facilities for bikes and there is also a sauna available to guests on an hourly or seasonal basis.
Beyond the shrubs and flowers of the formal garden are acres of ancient oak and other native trees. The garden is framed on one side by the distant backdrop of the Irfon Valley and on the other a network of small paths leads through the garden and up into the woods. Some of the paths are cut into the rock itself and provide spectacular views down the valley. An exciting place to explore for both young and old. The woods are home to many birds and animals including greater and Lesser Spotted Woodpecker, Owls, Nuthatches, Siskins, squirrels and – if you are lucky a field mouse or a badger.
Just below Cwm Irfon is the river Irfon after which it is named. The cottages provide easy access to the Upper Irfon and fly fishing for Brown Trout and Salmon which can be booked through our partners the Wye and Usk Foundation. The River Irfon winds its way down the wooded valley directly below your cottages cutting many large and small pools into the slate rock. One of these, the 'Washpool' is only a few hundred metres away. It is famous as a spot for wild swimming and provides a natural swimming pool surrounded by mountains and forests.
Our nearest town is Llanwrtyd Wells, it is three miles down the valley along the River Irfon. Here there are a diverse range of facilities including restaurants, real pubs, an excellent Tourist Information Centre and shops providing all of the basic necessities.