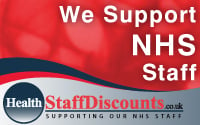 © 2022 Cwm Irfon Lodge
Events and activities
Cwm Irfon Lodge is the ideal base for exploring the Cambrian Mountains and Snowdonia to the North, the Welsh Coast to the South and the Brecon Beacons to the South.
Cycling
Mountain Biking - try out one of the many unmarked mountain bike tracks using gps and/or our maps of the local area. This is not the well marked tracks you will find in mountain biking centres but a real adventure with glorious unexpected views and the feeling that you may be the first person to experience them for quite some time. If you prefer something more gentle there are many forestry tracks and opportunities to stop and picnic next to bubbling mountain streams or above a lake.
Road bikes- our guests can travel for miles up thefamous Devils Staircase and through the wilderness of the Cambrian Mountains as far as Aberystwyth or further. Alternatively you can loop South to the Brecon Beacons along miles and miles of quiet country roads.
Fishing
Fly fishing on our two and a half miles of fishing rights along the Irfon River or contact the Wye and Usk Foundation for dozens of local fly and coarse fishing opportunities
Horse Riding
Local professionally qualified riding stables providing the opportunity to enjoy the mountains from the back of well mannered horses.
At Llangorse Lake about an hour away Ellesmere Riding Centre
About 30 miles, an hour away near Glasbury, and Hay on Wye Tregoyd Riding

Near Hay on Wye, Brwyngwyn Riding Centre

South of Brecon About 30 miles, an hour away Cantref Riding Centre

Wild Swimming
There are several beautiful places for Wild Swimming nearby, the Wash Pool (where shepherds used to wash their sheep) just a 100 yards down the road (perfect for that early morning swim) and Wolf Leap in the Abergwesyn Valley. We can also tell you about a number of nearby sites which are secluded and quiet
Paragliding
Ask us about the best places to go!
With some advance notice, weather permitting we can also arrange tandem flights if you prefer someone else to do the piloting
Running and horse riding
Llanwrtyd is home to the famous annual Horse Versus Man race
A variety of strange activities including:
Bog Snorkelling
chariot and bathtub racing
Shows
The Royal welsh Showground hosts a variety of agricultural and other shows including the Royal Welsh Show, Antiques Fairs and Dog Shows