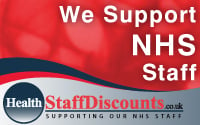 © 2022 Cwm Irfon Lodge
History of Cwm Irfon
Cwm Irfon Lodge was originally a small cottage built at some time during the 16 Century (Cwm Irfon Cottage) and was probably used by shepherds whilst looking after their sheep in the hills. It was converted to a Hunting and Fishing Lodge by Captain Penry Lloyd of the East India Company in the 1900's (see memorial in St Davids, Llanwrtyd's church). He was a descendant of the Welsh Prince Elystan Glodrydd and was born in 1831. He originally lived in a mansion called Nant-y-Gwalch nearby but it is now demolished (with the main stairs being moved to Cwm Irfon Lodge when it was rebuilt as a hunting Lodge). He spent his childhood holidays at Cwm Irfon and, towards the end of 1900 retired here. He was a well known benefactor of Llanwrtyd Wells and built and equipped Victoria Wells and the Dolecoed Hotel (now Charcroft electronics) which became a much visited health spa and atracted thousands of tourists each summer to its health giving waters.
Cwm irfon Lodge originally included Cwm Irfon Farm, 80 acres of pasture and 150 acres of hill grazing.
The origins of the name
Cwm [cymau, cymoedd, m.] - (n.) valley, cwm (valley) Cwm is actually an English word, which Webster's defines as "cirque"; A "cirque" as "a deep steep-walled basin on a mountain shaped like half a bowl".
Originally the stone built cottages formed the stables and on the first floor provided accomodation for the butler. Some time ago we had a visit from the grandaughter of one of the maids who told us that she had fallen in love with the butler. As a result both had to leave as it was not considered acceptable in those days for the staff to have relationships.
The second pair of cottages, Woodpecker and Buzzard were built as holiday accomodation in the 80's.