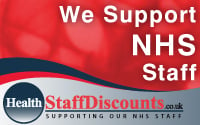 © 2022 Cwm Irfon Lodge
The Abergwesyn Valley
Abergwesyn Commons stretch for 12 miles between the Nant Irfon valley in the west and Llanwrthwl in the east. Drygarn Fawr is the highest point on the commons, lying above the Nant Irfon valley. From its summit it's possible to walk eastwards along the entire ridge almost on the level.
To the south, complex, steep - and sometimes craggy - valleys dip and sweep away from the ridge. To the north the ground falls away more gently to the edge of the Elan Valley reservoir. Walking along the bottom of these sheltered valleys, alongside rushing streams and through mature Oak woods, it's difficult to believe it's the same place.
The summit ridge is a wild and bleak landscape with grand, spacious, expansive views across the roof of Wales. A walk across Abergwesyn can bring the experience of solitude, loneliness, remoteness or freedom in equal measure.
The commons are rich in archaeology, from Bronze Age ritual sites to deserted medieval villages. Wherever you walk you're likely to come across a cairn - a stone circle - or standing stone and other evidence of human activity dating back hundreds, if not thousands, of years.
You can spy Red Grouse amongst the heather, and watch out for Lapwing, Golden Plover and Red Kite. Abergwesyn is altogether a truly splendid place.
The Abergwesyn Valley