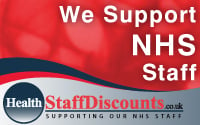 © 2022 Cwm Irfon Lodge
Cwm Irfon Lodge Holiday Cottages Access Statement
Cwm Irfon Lodge Cottages are set in the Irfon Valley about three miles from Llanwrtyd Wells.
The grounds slope steeply in some places but all four cottages can be accessed via one small step at the entrance.
Access to the cottage terraces is only possible using two or three steps.
There is some level lawn and flower beds although most of the gardens and grounds slope steeply
All accommodation with the exception of Nuthatch Cottage is ground floor. Nuthatch Cottage has one step into the cottage and one step separating the sitting/dining room. There is a twin bedroom and a bathroom on the first floor.
Bathrooms have a bath with shower attachment. Nuthatch Cottage also has one walk in shower with one step (threshold)
Lighting is good within all of the cottages and particularly good in Woodpecker Cottage, which is also open plan.
All dogs with good owners including assistance dogs welcome.
Staff trained in disability awareness
Cars can be driven to within 10 metres of Kite and Nuthatch cottages
There is no mobile phone cover although Buzzard, Kite and Nuthatch Cottages have payphones.
Wheelchair loan is available locally on request
Good colour contrasts to floor, walls and doorways.
We welcome the opportunity to cater for individual needs.