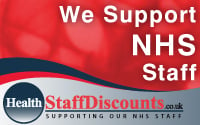 © 2022 Cwm Irfon Lodge
Future Plans
We both feel that we should protect and nurture our environment and would like to make Cwm Irfon self sufficient in both power and water (which comes from our own spring and is both mechanically filtered and treated with ultra violet light) Our water is tested annually. We are proud that the Irfon Valley has been designated as a site of special scientific Interest (SSSI) to protect the wildlife and plants which flourish in the valley around the cottages.
We have completed the construction of a water turbine which uses water from the waterfall which can be seen up on the mountain to the right when you leave the lodge. We hope that this will provide enough electricity for the Lodge and cottages.
We have also installed a wood pellet boiler which heats all of our four cottages.
We are also renovating our stone barns and will be converting them to provide additional recreational facilities and group space for meditation, group work and activities. We also hope that they will house a simple exhibition and performance space as well as a small restaurant for special occasions. This will be ideal for weddings and other functions.