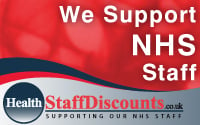 © 2022 Cwm Irfon Lodge
About Us & our philosophy
We have owned and run Cwm irfon Lodge Cottages for nearly fourteen years and very much enjoy sharing this wonderful environment with our guests and friends.
Karin comes originally from Germany where we met over 20 years ago whilst I was working in Hamburg. I have spent much of my time living in various countries in Europe including Germany and Italy and also in India where I worked as a development worker. We have travelled extensively and still spend at least one month a year in India. However we always look forward to returning to our home here is Wales. Here at the feet of the the Cambrian Mountains the wild scenery (and sometimes wild weather!), the mountains and rushing rivers and streams provide an environment that puts life into perspective and reminds us that there is more to life than work and money.
We believe that staying here will provide much needed respite from the noise, bustle and hectic of modern life and combines meditative peace and quiet with the opportunity to enjoy the natural environment through a wide variety of outdoor activities.
Check out our latest articles here.